IT'S ALIIIIIVE!
Today, we are extremely proud to be launching TechObserver, a platform dedicated to the Frankfurt Rhine Main ecosystem (and its wonderful community!).
Now one might say, what value can yet another "platform" bring. We hear you! There are already multiple ressources and channels for the local community to find out about upcoming events (oh hello, Meetup), the latest startup news, interesting job postings (shout out to Rhein-Main Startups, we see you!) And to be honest, they are doing a great job and have become go-to references for local stakeholders. Our aim is not to overlap or overtake existing ressources, on the contrary. We want to complement this with a value proposition that is truly our own, and add something different to the conversation about how we can take our ecosystem to the next level.
This begged the question : what sets us apart? Who are we at TQ, and what valuable input can we have on the conversation about Frankfurt startups? This is why we thought long and hard about what kind of content we wanted to propose, and what audience out there existed for what we had in mind.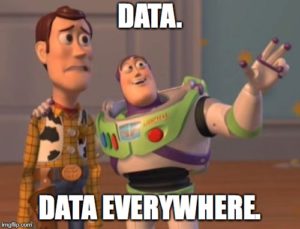 At TechQuartier, we are ecosystem builders. In our quest to position the Frankfurt Rhein-Main region as a startup ecosystem of global caliber, one of our primary goals was always to have a firm grasp on who we are as a community, where we stand when compared to other international hubs, and what we need to do to close the gaps with the best of them. To do this, data is a vital tool. Through numerous surveys, research, ressources and deep connection to the local education facilities, TechQuartier is amassing very useful data which honestly, would make us sad if it stayed buried in Excel sheets on a shared cloud folder somewhere.
Secondly, TechQuartier was born in an academic context, with TU Darmstadt and Goethe University as founding members. This means we have a 'thing' for well-sourced, fact-checked information. We believe in data but also in the need to make it real and practical for entrepreneurs, investors, politicians, students, professionals and all other stakeholders interested in entrepreneurship.
Finally, to complement our data-driven research and analysis, we wanted to keep the whole project HUMAN. People are not just numbers, and while there is a ton of research out there for example about what differentiates successful startups from failed ones, or the impact of VC capital, or what the demographic makeup of founders is for a particular geography… there are a lot of useful experiences and anecdotes that can hardly be translated in bar charts. This is why a lot of the content you will find here will be actual articles and interviews with the local community.
We hope that you will not only enjoy our content, but will also find it useful and actionnable. Thank you for being here!
If you want to contribute or make suggestions, by all means, contact us directly at hello@techobserver.org.
Yours truly,
The TechObserver Team